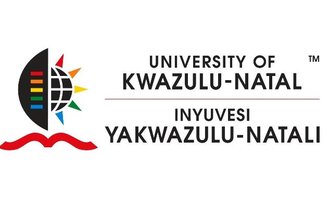 School of Built Environment and Development Studies, University of KwaZulu-Natal
DST/NRF SARChI (Poverty Reduction) Masters Bursaries (2015)
The School of Built Environment and Development Studies, University of KwaZulu-Natal, is pleased to announce Masters Bursaries for 2015.  There are two bursaries for Master's study attached to the DST/NRF Research Chair in Applied Poverty Reduction Assessment, held by Professor Bracking. Students who receive these bursaries will work on a dissertation topic aligned with the focus areas of the Chair, and they will be supervised by Professor Bracking.
Applied Poverty Reduction Assessment Research Topics
The purpose of the Chair is to promote and undertake research and evaluation on government, private sector and civil society interventions that have been designed to reduce poverty.  Topics being investigated include the impact on poverty of infrastructure development (for example, public housing, the port expansion) poverty reduction and climate change adaptation and mitigation, urban informality and livelihoods, food security, service delivery and social welfare policy.
Recognising the need for a trans-disciplinary approach to poverty impact assessment, applicants can intend to use conventional poverty impact assessment methodologies. However, applicants are also invited who wish to pursue qualitative and participatory approaches to analysing and measuring poverty and well-being and in exploring the efficacy of means employed to reduce poverty by whichever actor – public, private or civic.
Bursary and Fellowship Criteria:
To be eligible to apply:
Masters applicants must have an honours degree or equivalent with at least a lower second (above 65% or equivalent).
In addition to this bursary application, applicants are required to be accepted and registered in the discipline of Development Studies.
Bursary applications should consist of:
A letter of motivation;
A draft research design/intention of research subject (which can be changed later) of no more than 1 side of A4 at 1.5 line spacing.
A C.V.;
Full academic records;
Stamped certificate of registration for the Masters programme; and
The contact details of two academic referees.
In addition to the bursary, successful applicants will also receive support for field work and conference attendance, if research and conference plans are approved at the relevant milestones.
*Please note that you must provide proof of your Master's programme application if you are waiting for proof of acceptance to the School.
Preference will be given to South African applicants who meet the correct standard of excellence, but all are encouraged to apply.
The deadline for bursary applications is 31 March 2015.
Applications should be submitted to:  Mr. Stephen Olivier (sds.olivier@gmail.com) – (Rm F201, MTB), and Prof Bracking (bracking@ukzn.ac.za), using the email header: DST/NRF Bursary Application 2015.
For further information, please see http://sds.ukzn.ac.za/
[URL Reference: http://notices.ukzn.ac.za/ViewNotice.aspx/24394]